Welcome back summoners! The war for Itharia rages on with the introduction of two new factions: the Obsidian Dwarves and the Sand Goblins!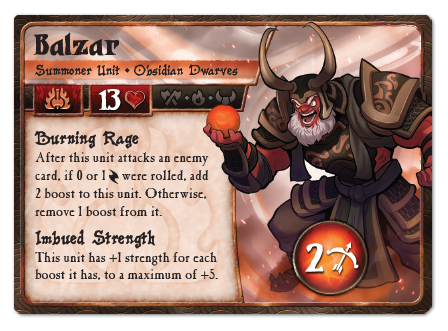 The Obsidian Dwarves are a mighty faction of warriors led by the explosively erratic Balzar. Balzar will become enraged through combat, scaling up and down in power throughout the fight. Watch him charge up and exhaust his boost meter to fuel the strongest abilities this faction has to offer. Equip your warriors with fiery weapons forged in hell and let the heat of battle determine their fate!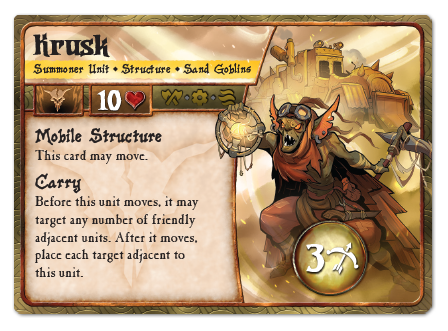 From deep within the desert wastes, the Sand Goblins ride into battle! Take the wheel with Krusk, who's chaotic driving allows him to transport gangs of goblin riders across the battlefield. Soup up your rides with various vehicle upgrades, cruise into battle, and detonate them for maximum mayhem!
If you think you can handle the heat of these new factions, strap in and get ready to burn hot as the Obsidian Dwarves and Sand Goblins release November 2022!